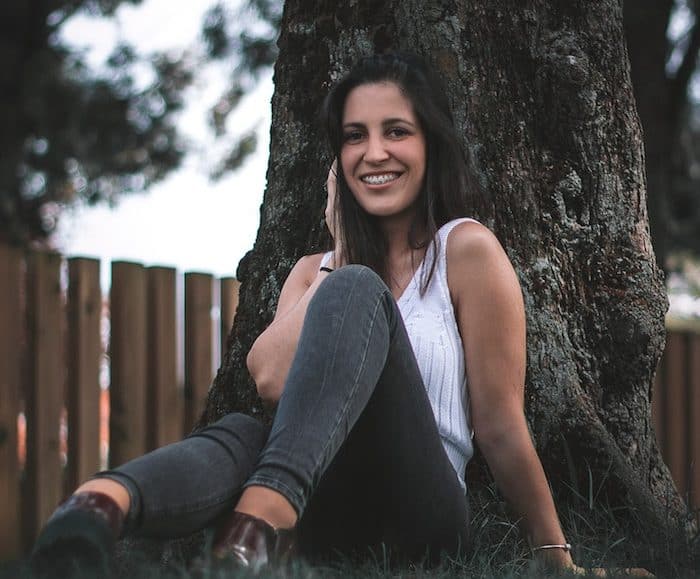 Adult Braces in Bee Cave, TX
It's never too late to have straight teeth. If you've always dreamed about having that beautiful smile, you still can.
Every day more and more adults are deciding to invest in orthodontic treatment. The time for adult braces in Bee Cove is now! There are even different options available to get your smile looking its best. When you come in for your consultation we'll conduct a thorough exam – along with x-rays, a 3-D intraoral scan, and photographs – to come up with the best course of treatment and recommendations for your individual needs or preferences.
It's About More Than Just Having Straight Teeth
The biggest benefit of investing in orthodontics is the fact that it provides an improvement on the appearance of your smile. But you may not be aware that braces can do much more. Improve your oral health by aligning your smile. Straighter teeth are generally at a lower risk for tooth decay, gum disease, and they're much easier to clean. It can even correct jaw problems such as TMJ disorder and orofacial/profile irregularities.
Traditional Braces for Adults
Our orthodontist in Hill Country can use traditional braces to achieve a straighter, healthier smile. Conventional brackets and wires are the most common orthodontic treatments available. They've been around for centuries – proving themselves effective time and time again.
Braces consist of a system of fixed appliances and bands. The brackets are attached to the front of your teeth and are connected to each other through the use of a metal wire that extends the length of the arch.
Throughout your treatment, you will regularly visit our dentist in Hill Country, for the orthodontist to adjust the wire. These modifications, along with the use of elastic bands, helps the braces guide your teeth to their ideal position – progressing towards a straighter, healthier smile.
Traditional braces usually have a treatment time of 12-24 months. Each case is different and dependent on the individual's needs. With braces, we're able to correct the most complex orthodontic issues that other alignment protocols can't. Some of these include:
Overbite: If the top teeth significantly overlap the bottom ones then you may have an overbite or deep bite.
Underbite: When the opposite occurs and the lower teeth sit in front of the top teeth – you have an underbite.
Crossbite: This is a combination of the two previous bites. Some teeth sit in front of each other, while others sit behind.
Openbite: Openbites are most common in people that used a pacifier or sucked their thumb well into their childhood, past infancy. When you bite your teeth together, and you see an open gap between your front bottom and top teeth, then you have an openbite.
Crowding: Sometimes the arch is too narrow for all of our teeth, so you'll see a lot that are crooked and rotated.
Spacing: If you have a large gap that needs to be closed you'll likely need traditional braces.
Teeth that need to be moved vertically: Sometimes a tooth won't be in line with other teeth. So if you require any vertical movement, we'll probably recommend traditional braces.
Ceramic Braces
Our orthodontist in Hill Country understand that most adults don't want to be seen with a ton of metal in their mouth. In this case, ceramic braces are a great alternative to consider. They're the same color as your teeth and provide a more discreet orthodontic option.
Ceramic braces have several benefits. They're tooth colored, making them clear and nearly invisible. This characteristic allows you to maintain your normal appearance while undergoing orthodontic treatment and there's no need to worry about a mouthful of metal. Teenagers don't have to feel self-conscious in school. And adults don't have to worry about it affecting their professional appearance.
Ceramic braces work under the same basic principles as the traditional form. So, they can perhaps be used for some of those more complex issues if clear aligners aren't an option. We're pleased to offer clear braces to help you achieve the aesthetically straight, healthy smile you deserve.
While ceramic braces tend to cost slightly more than metal ones, our dentist in Hill Country offers easy financing options that fit your budget. With little to no down payments and low, interest-free monthly payments, you can have the great smile you've always wanted. When you come in for your consultation we'll go over any dental insurance benefits that you may have and help you find the best financial arrangement for your needs.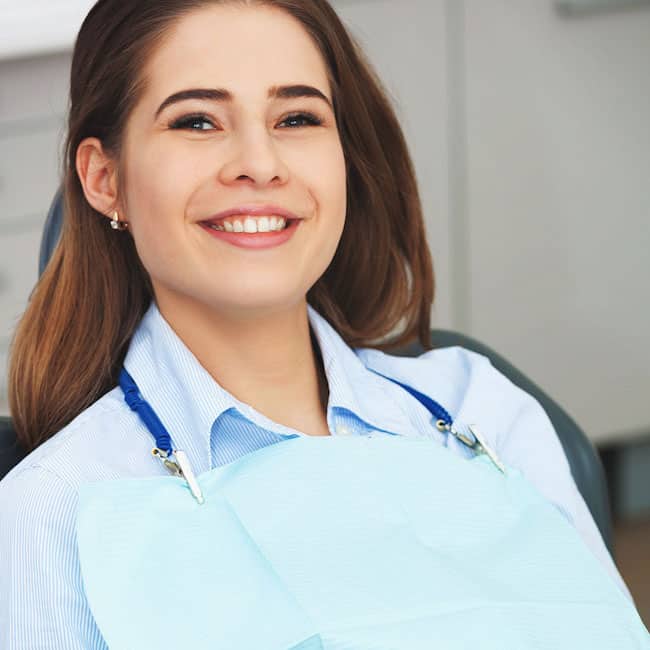 Invisalign (Removable Aligners)
If you'd rather be free from all brackets and wires, then you may be eligible for Invisalign. Adults and teenagers alike can enjoy this option. This system uses the latest in technology to fabricate a series of invisible plastic aligners that gradually reposition your teeth. Each set of trays are worn for two weeks, for a minimum of 22 hours a day, before advancing to the next pair.
Invisalign comes with other great benefits too. They're removable, which makes cleaning your teeth as easy as ever. In general, aligners are more comfortable than wires and brackets and the overall treatment time is usually shorter.
Plus, with Invisalign, there's no need for gooey impressions. We can use a state of the art 3-D intraoral scanner that takes a series of images of your teeth and soft tissue. This replica helps us work together with the professionals at Invisalign to come up with a customized treatment course for your particular bite. Once you've approved to have the aligners made, they can begin fabrication with just the click of a button. It's that easy!
Invisalign can't fix all the dental issues that traditional braces can, but it's definitely worth finding out if you're a candidate for this treatment. Our office provides free orthodontic consultations, so what do you have to lose?
Get the Smile You've Always Wanted
The skilled pediatric dentist and orthodontists of Hill Country Pediatric Dentistry & Orthodontics will help your family reach all of your oral health and appearance goals through personalized, high-quality care. To learn more about adult braces in Austin or our orthodontic specials, please contact our dental office in Bee Cave, Texas, today.
BRING YOUR PERFECT SMILE TO LIFE!