Austin Invisalign Is Available for Both Teens and Adults
Undergoing orthodontic treatment doesn't mean you have to put up with metal wires and brackets every day. With everyday advances taking place in orthodontics and dentistry, there's always another option to consider.
Invisalign® has been the leader in clear, removable orthodontics for nearly two decades, with millions of patients treated worldwide.
What is Invisalign?
Invisalign is a great choice for people searching for a discreet orthodontic treatment option. Rather than mimicking traditional braces, the Invisalign system uses a series of custom-made, computer-generated plastic aligners to straighten your smile.

How Does it Work?
Each set of aligners is designed slightly different from the next. This reflects the transition your teeth make throughout the process. Along with the rigid trays, "buttons" are attached to the front of some teeth to gradually and gently move them into their proper position. These bonded "buttons" are tooth colored; though you'll feel them with your tongue, most people won't notice them when talking to you. Once you've completed treatment, our orthodontist in Hill Country will remove the "buttons" leaving your teeth as good as new; they don't cause any lasting damage.
Who Can Get Invisalign?
In general, Invisalign can be used to treat the same orthodontic issues that are normally managed with braces, as long as the case isn't extremely complex. Our orthodontist in Hill Country may recommend Invisalign to correct teeth that are slightly crowded, crooked, or gapped. Certain problems with the bite, such as an overbite, open bite, underbite, or crossbite may can also be addressed on a case by case basis.
During your initial visit, we will determine whether you're a candidate for Invisalign. This treatment is often a great choice for adult patients and others who are interested in a virtually invisible orthodontic treatment. In addition to being discreet, Invisalign aligners are also very comfortable because they are made from smooth, thin plastic without any fixed metal appliances.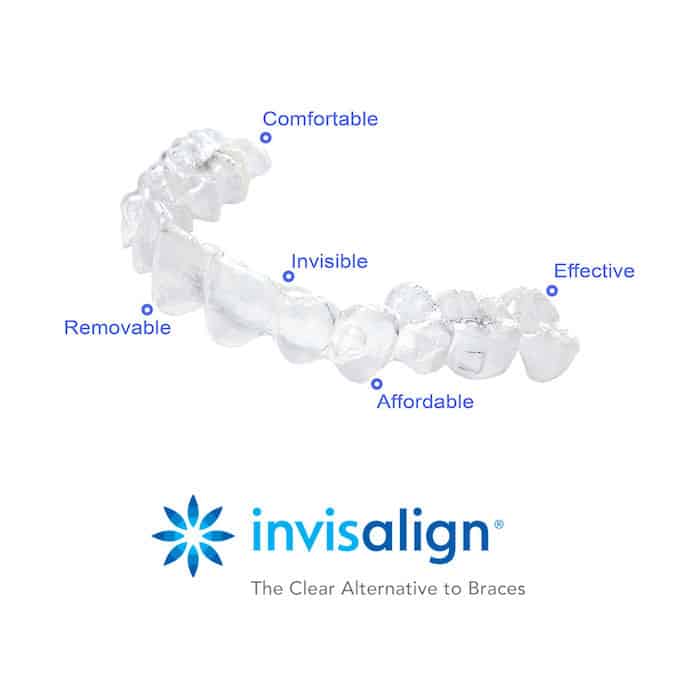 How Long Do You Wear Each Set of Aligners?
Each set of Invisalign trays is worn for about two weeks before proceeding on to the next pair. A unique feature found in Invisalign Teen is a compliance indicator on each aligner. It shows Austin orthodontists, teens and parents if the patient is wearing their trays enough!
Generally, you should wear each pair of aligners as much as possible. Aim for 22 hours per day to ensure that you stay on track with your treatment. This may seem like a lot, but keep in mind that it's better than the permanent alternative of traditional braces. You'll be able to get a break from the aligners while you eat, brush, and floss your teeth.
Once you start Invisalign you should begin to see a difference in your smile within just a few short weeks. It works that fast. In fact, this system is said to move teeth in half the time of traditional braces!
What if Your Next Set of Aligners Don't Fit?
Check the calendar and make sure you've worn that particular set of trays as long as our orthodontist in Hill Country has recommended. If in fact you have, and the next pair won't go in, then give us a call. We may request that you come in to let us have a look. If at any time things aren't going as they should, be sure to let us know so that we can stay abreast of your progress. We're here to help you. As long as you've got Hill Country Pediatric and Orthodontics in Austin by your side, you're not alone.
You'll also visit our office on a semi-regular basis throughout your treatment to make certain that your smile is progressing as planned, and to pick up more aligners as you run through the ones we send home with you.
Does Invisalign Hurt?
Each custom aligner is rigid on the inside to help move teeth. But on the outside, Invisalign has a smooth sleek surface that feels pleasant to your tongue and cheeks. Since they're custom-made, the trays are contoured perfectly to your smile – meaning you'll barely notice them.
As with any orthodontic treatment, your teeth are moving. And when our teeth shift, some slight soreness can occur. This discomfort is most common on the first day of wearing a new set of aligners and subsides fairly quickly. If you feel like you need to, you can take some ibuprofen as directed.
Invisalign clear aligners are much more comfortable than traditional braces, which may leave painful cuts or ulcers in your mouth.
What Happens After Invisalign?
As with any orthodontic treatment, once you're finished you'll need a maintenance regimen. This step prevents your teeth from shifting back. The orthodontic process is a big commitment, so you'll want to protect your investments by wearing a Vivera Retainer.
These clear plastic trays look much like the Invisalign aligners do. In fact, they're made from the same company. Vivera retainers are comfortable and removable, yet extremely durable – providing more reliable results that with a traditional retainer. They're even made in sets of four and a digital record of your smile is kept on file, so getting replacements is super easy.
Getting a Vivera retainer doesn't require any gooey impression material, more intraoral scanning, or even additional appointments. Our dentist in Hill Country can actually mail them to you!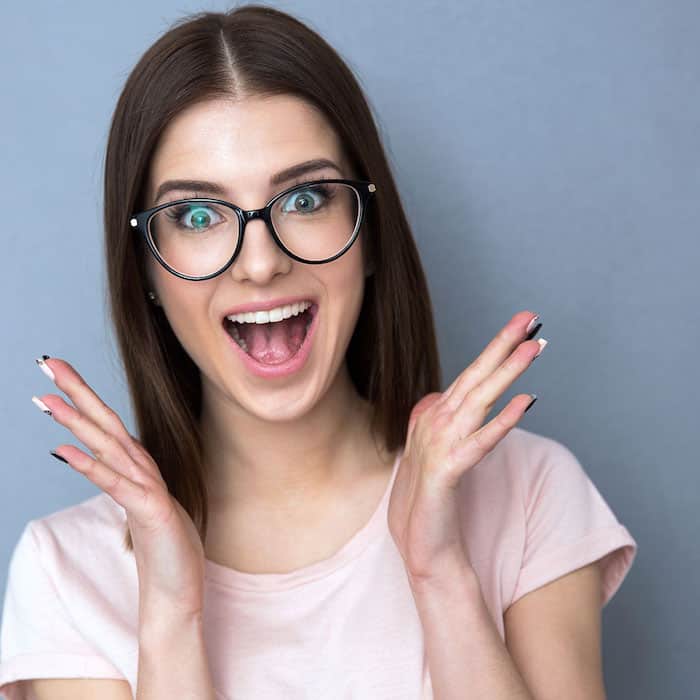 The Cost of Invisalign
Invisalign clear aligners are more affordable than ever. Our dentist in Hill Country offers easy financing options. You can pay with long term financing, including low monthly payments that are interest-free and zero money down!
Also, most dental insurance policies with orthodontic benefits accept Invisalign as an approved treatment. When you come in for your consultation and treatment plan, we'll go over your insurance benefits and help you make stress-free financial arrangements!
Make the Call Today
Whether you're an adult who's always wanted straight teeth or if you have a teen that doesn't want metal braces – Austin Invisalign may be the right choice. Call Hill Country Pediatric Dentistry & Orthodontics in Hill County for your free consultation today!
BRING YOUR PERFECT SMILE TO LIFE!